Submitted by admin on Fri, 02/11/2011 – 02:09
As a native Brooklynite this Boston Globe picture and caption caught my attention: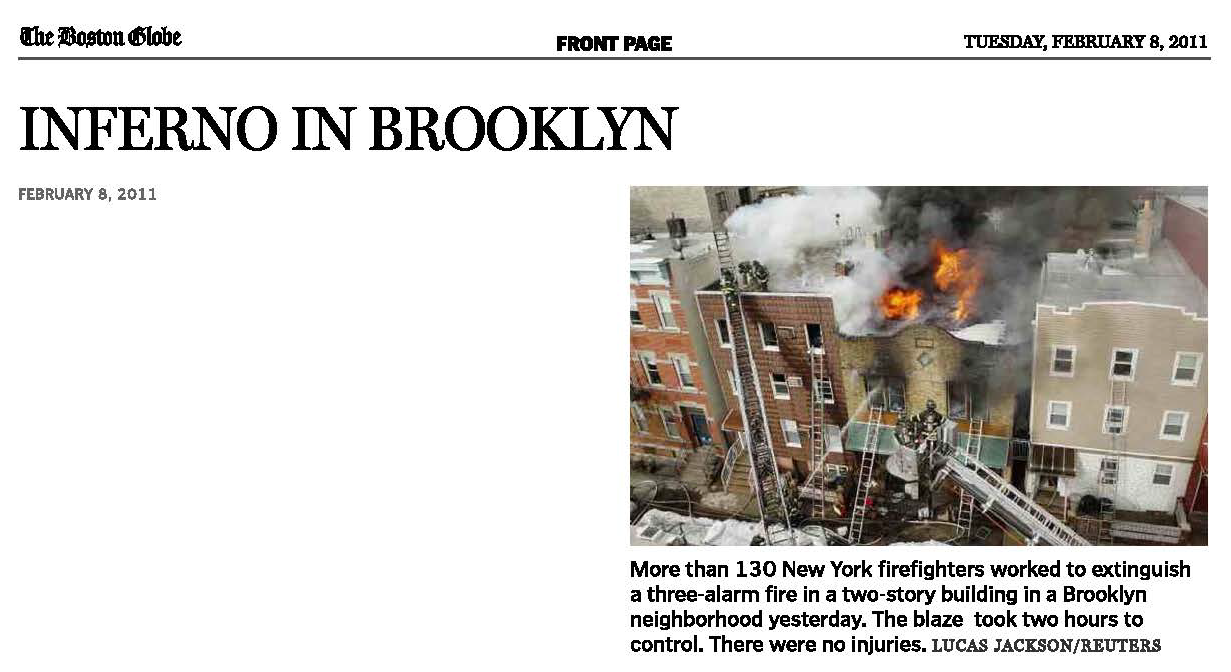 Which neighborhood? Hmm, I thought – I'll check the NY Times for the full story. Nothing. Hmm, I thought, I'll search on Google – nothing. Hmm, I thought – I'll ask my sister-in-law who lives in Brooklyn – she neither knew nor had heard anything about it. Did this really happen? Can anyone explain?