Submitted by admin on Wed, 09/29/2010 – 13:00
Well, it was great while it lasted. My backyard short but fun bike trail has now been closed & posted "No Trespassing" by the owner. I was under the impression that it was on town property but apparently such is not the case. Alice tried to convince Mr. Bassett, the owner (by phone) to allow us walking and biking access to this .3 mile path.
  Closed-
No way – all he kept repeating despite various entreaties was "Why didn't you know this is private property?". He owns major tracts of land near us but lives in town near his ice delivery business. He's a longtime multi-generational Cape Codder and and I guess we're just some new wash a'shore's. It was a good training run but I've found great riding in the nearby Punkhorn which is Brewster conservation land – horse trails make great single track biking.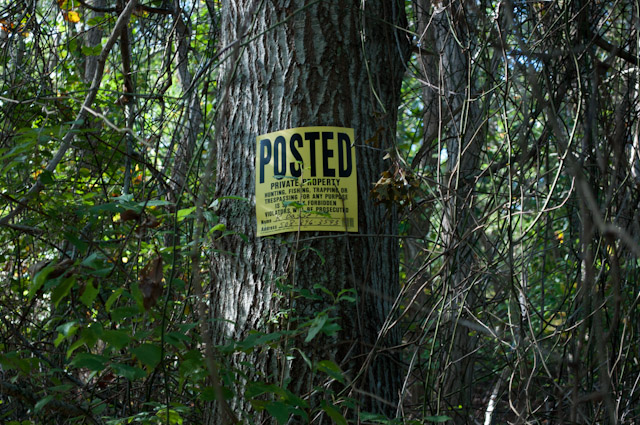 Posted!
  Double posted!!